Nominated for the 2022 Josie Musc Awards! https://www.josiemusicawards.com/2022-nominees.html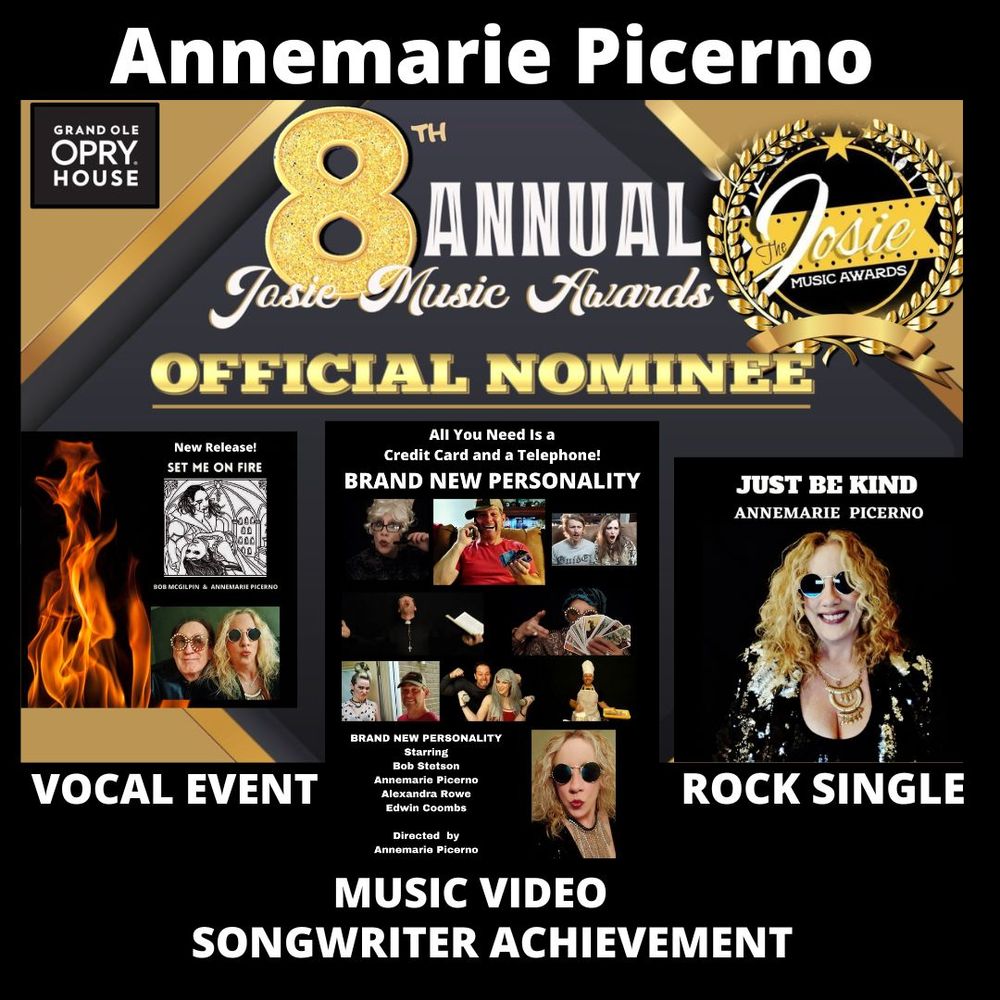 HOLLAND RED CARPET AWARDS 2022 NOMINATIONS  https://www.fairplaycountrymusic.com/nominees-2022/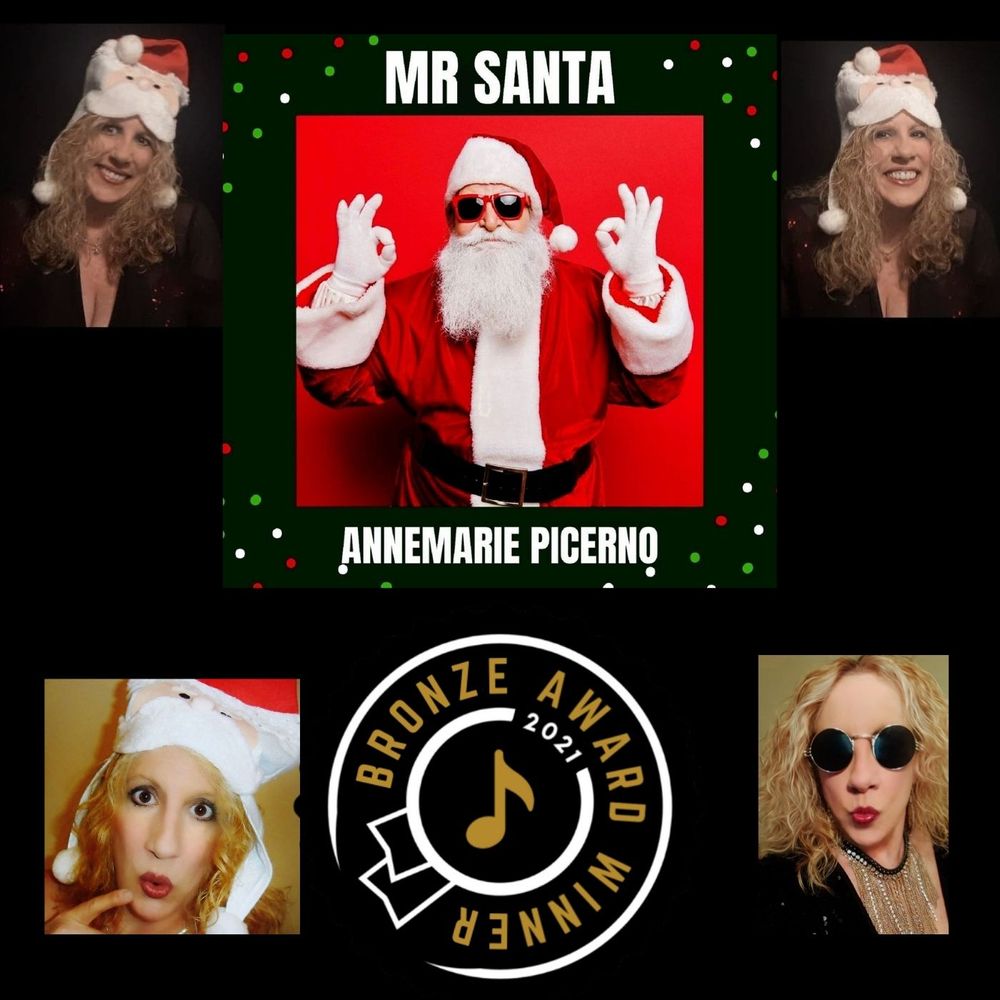 W.A.M Awards 2021
Mr Santa WINS BRONZE AWARD for Best Holiday Song!
The official WINNERS list is announced for the BWH Music Group 2021 WAM Awards and my holiday song Mr Santa has a WIN!
https://www.wam-awards.com/2021-wam-award-winners
COLOR BLIND music video WINS BEST MUSIC VIDEO at the Global Nonviolent Film Festival  The 2021 edition takes place from September 23 to October 3 2021 https://nonviolentfilmfestival.wordpress.com/   WINNERS LIST https://nonviolentfilmfestival.wordpress.com/2021/10/04/awards-2021/
Global Nonviolent Film Festival showcases films that do NOT show gratuitous violence that lacks literary, artistic, or scientific value. 
All the films (music videos included) that are selected at the Festival, are guaranteed a distribution Contract from Global Cinema Online! 
Global Cinema Online is a unique pay-per-view streaming channel for films that do not contain gratuitous violence. The channel is available worldwide at www.globalcinema.online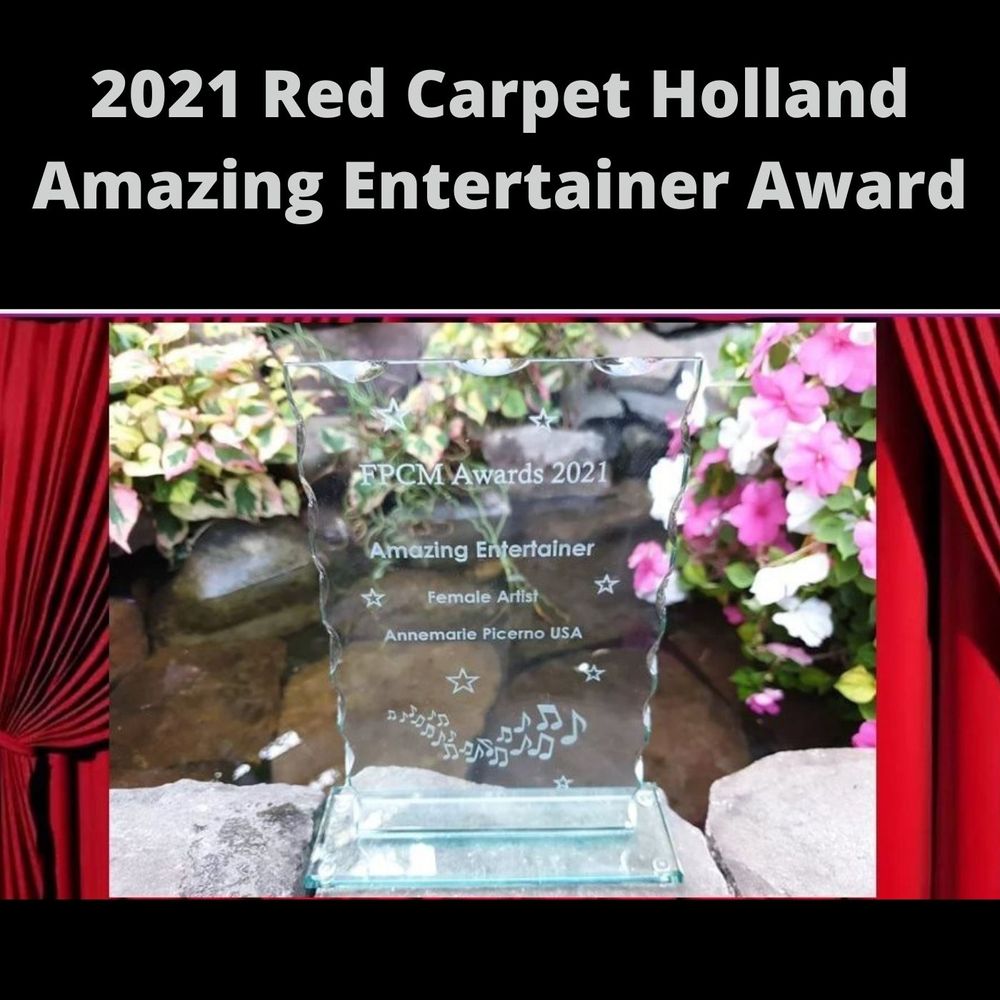 Red Carpet Holland Awards 2021
Amazing Entertainer (Female Artist)
Sept 4 2021 Annemarie Picerno is awarded the 2021 Red Carpet Holland Amazing Entertainer Award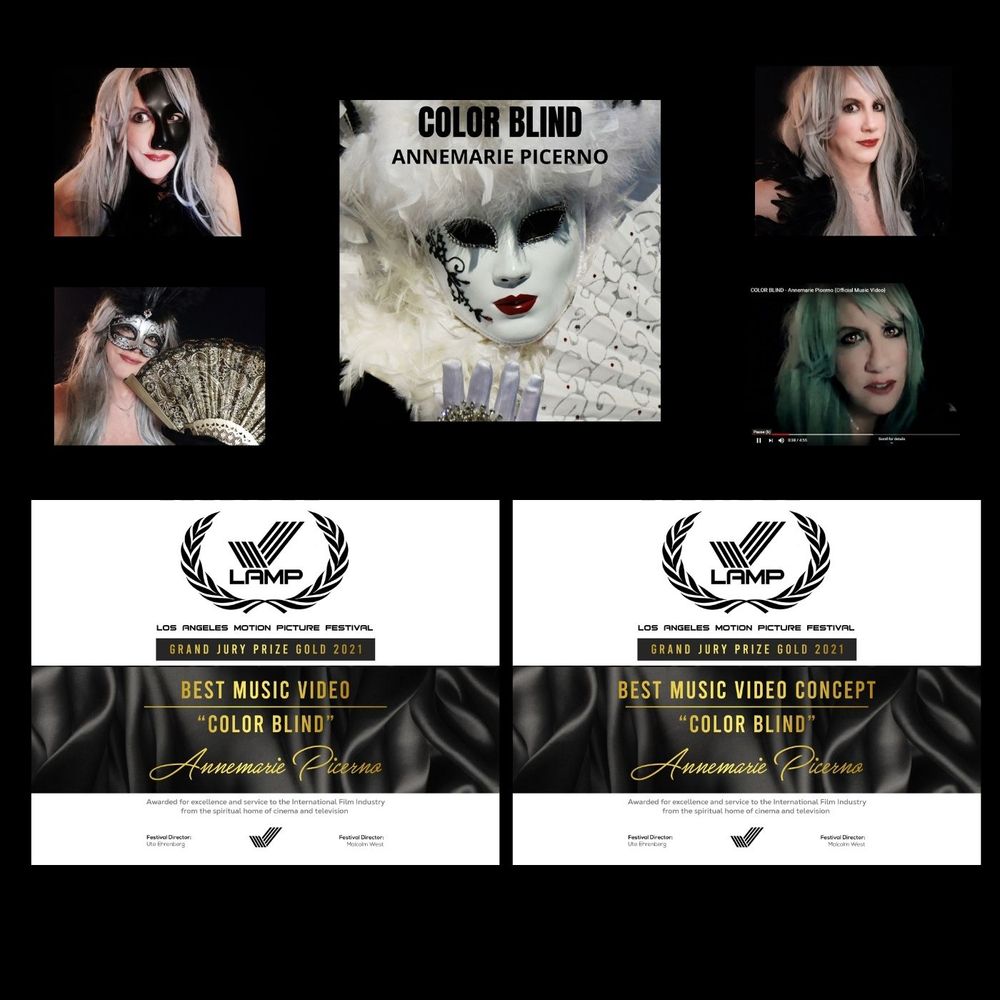 Los Angeles Motion Picture Festival Grand Jury Selection
BEST MUSIC VIDEO CONCEPT and BEST MUSIC VIDEO
COLOR BLIND Official Music Video is a winner in the
Los Angeles Motion Picture Festival
Grand Jury Prize Gold 2021
 BEST MUSIC VIDEO CONCEPT and 
Grand Jury Prize Gold 2021 BEST MUSIC VIDEO
https://www.imdb.com/event/ev0008477/2021/1
COLOR BLIND - Annemarie Picerno {Official Music Video} https://youtu.be/BjuX1AAnPXw