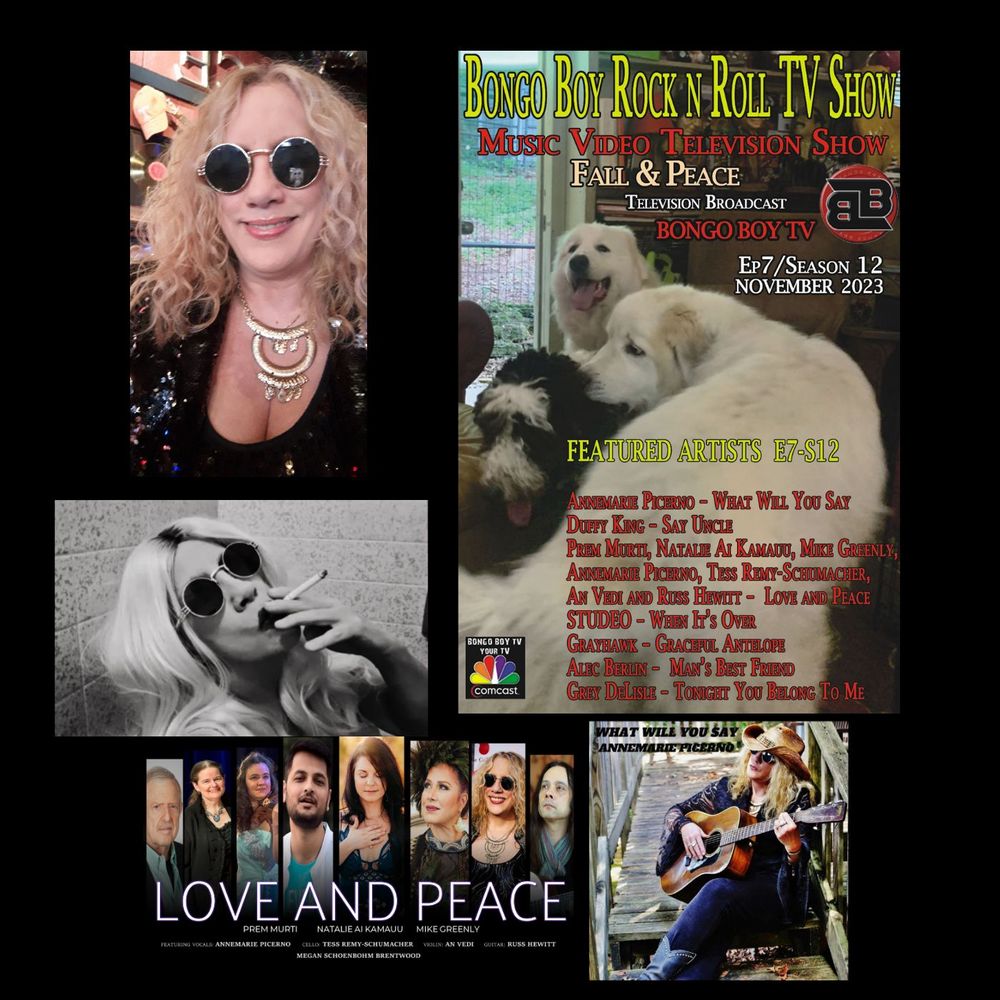 BONGO BOY TV SEASON 12 EPISODE 7
ARK OF MUSIC REVIEW
https://thearkofmusic.com/bongo-boy-tv-season-12-episode-7/
The first video features the song "What Will You Say" from Annemarie Picerno. This is a slow, mellow track finding Annemarie…relaxing in a tub. Sure, there's heartache and a slavish devotion to the expectations of others – but Annemarie, while soaking in symbolic disinterest, lets the worries and concerns roll off her back like so much bathwater. And with a smoking cigarette, dark glasses, and laissez-faire attitude, Annemarie simply relaxes, remains curious, but lets it all play out.
Prem Murti, Natalie Ai Kamauu, Mike Greenly, Annemarie Picerno (remember her?), Tess Remy-Schumacher, An Vedi, and Russ Hewitt with their latest track, "Love and Peace." This is a slow, somber track with strong, balanced vocals. It's a musical entreatment for something better – something beyond the complicated human condition. "Love and Peace" features great orchestration, talented players, and moments where danceable percussion grants the song additional strength.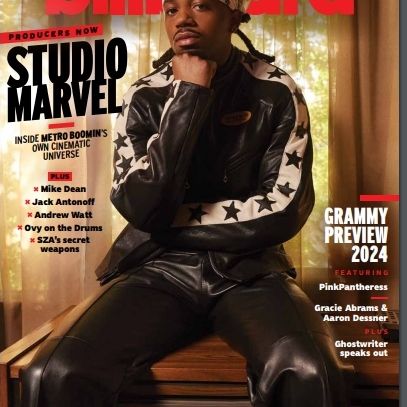 BILLBOARD MAGAZINE
GRAMMY PREVIEW 2024
LAZIE INDIE MAGAZINE Aug 2023
The Impact of AI - Evolution of Music? by Lyia Meta
Annemarie Picerno and other Grammy recognized artists like Kitt Wakely, Eric Alexandrakis, & Sharon Lia in Lazie Indie Magazine share thoughts on how AI (artifical intelligence) is changing the music industry
Article by Lyia Meta Aug 2023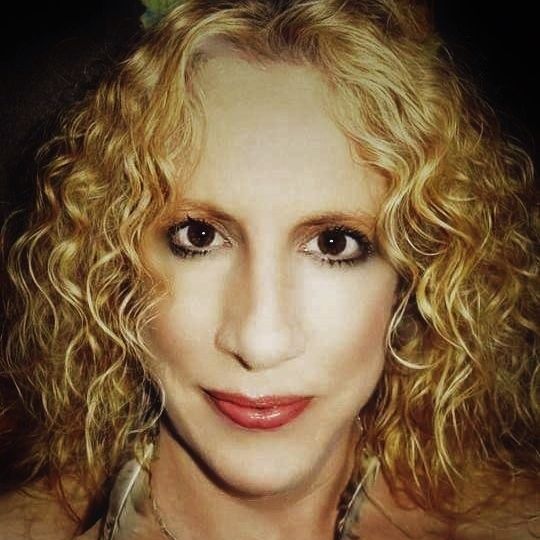 SOMEWHERE IN TIME Sept 11 2023
Annemarie Picerno - All Around Entertainer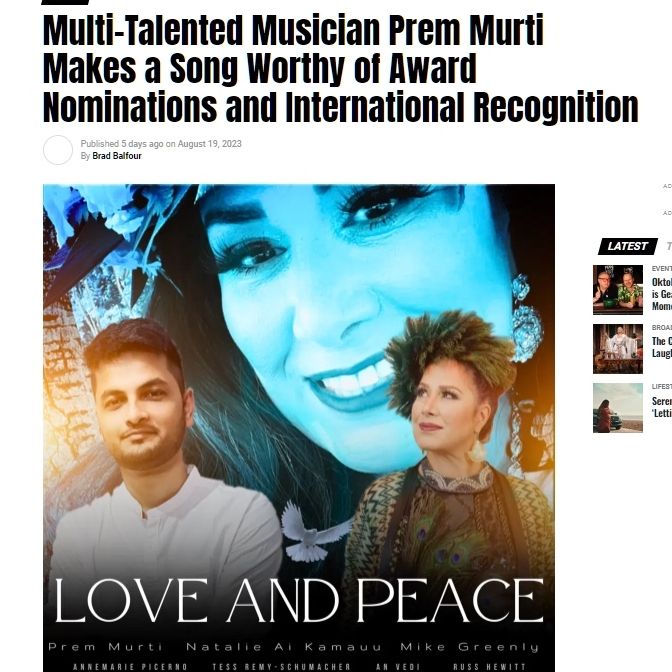 TIMES SQUARE CHRONICLES Aug 2023
Multi-Talented Musician Prem Murti Makes a Song Worthy of Award Nominations and International Recognition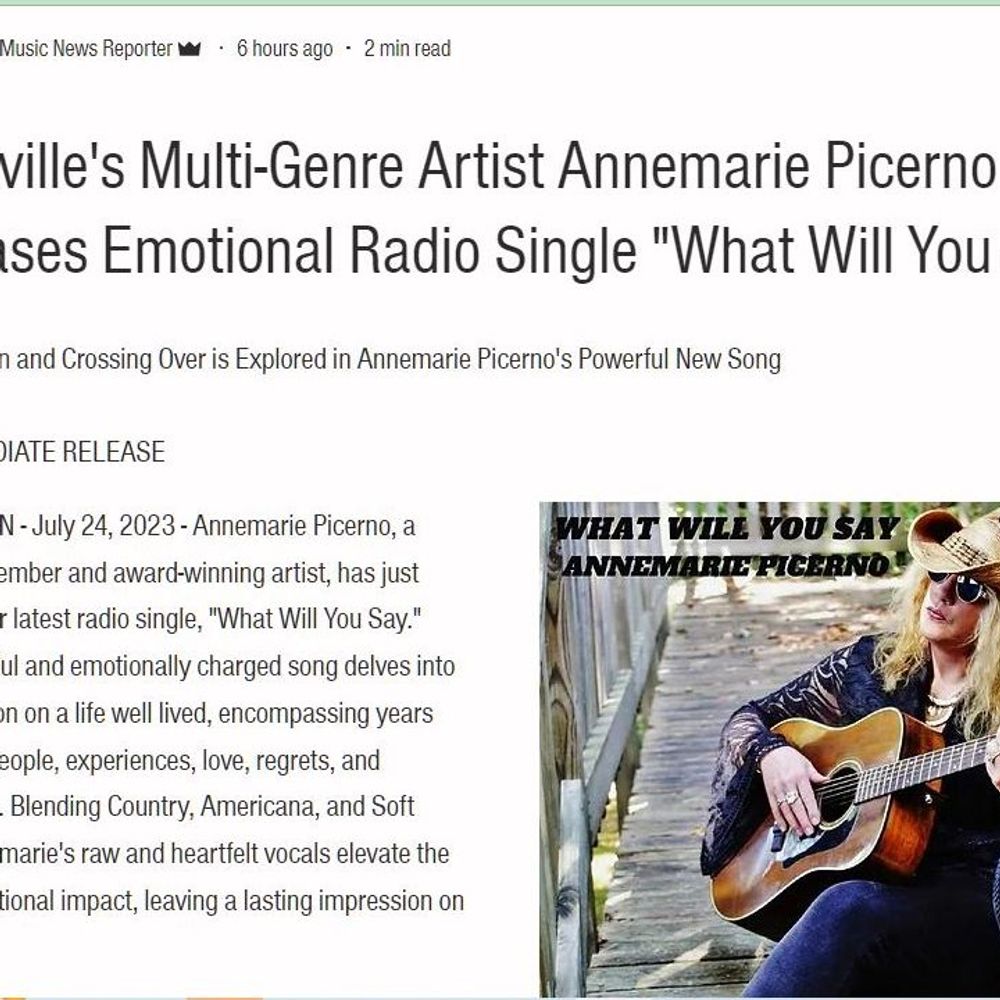 Nashville's Multi-Genre Artist Annemarie Picerno Releases Emotional Radio Single "What Will You Say"
Indie Music News Reporter AUG 2023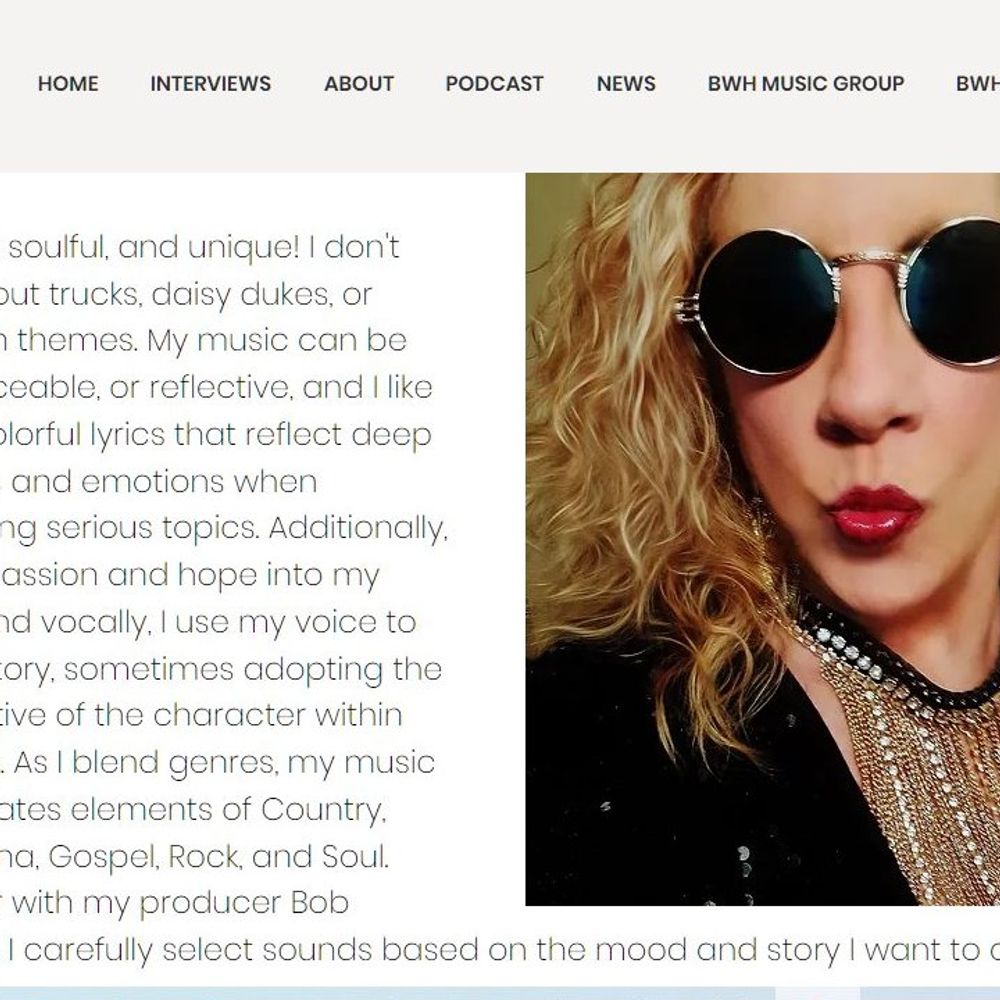 BEHIND THE SONG AUG 2023
ANNEMARIE PICERNO
A LOT of #ShoutOuts in my INTERVIEW with "BEHIND THE SONG" Aug 2023 🙂 "I am so proud of many of my musical colleagues for making their marks with their art, promotion, and audience engagement, as well as their success. My goal is to produce great music that will stand the test of time and remain a classic for years to come, focusing on quality over quantity!"
FULL INTERVIEW<<