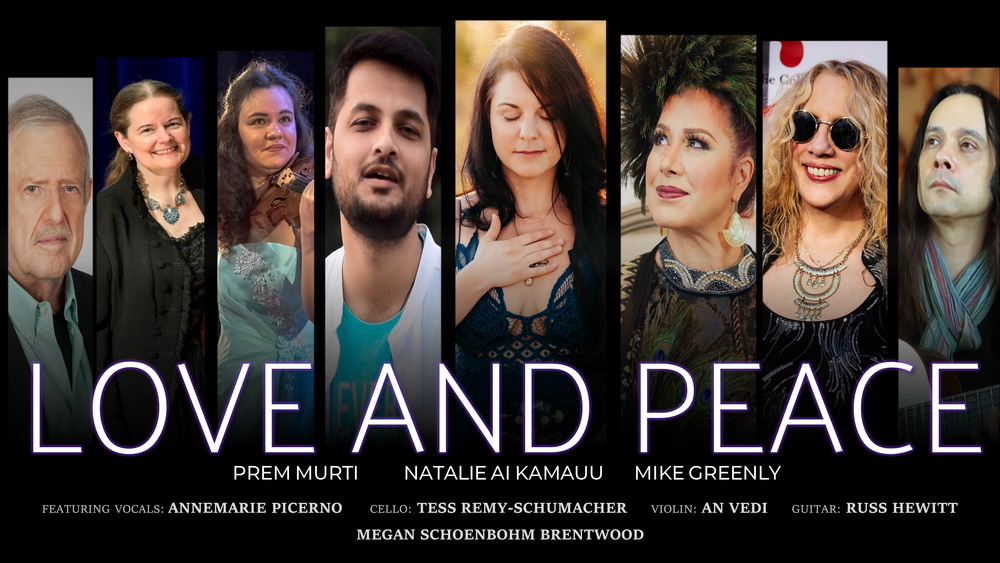 LOVE AND PEACE - Prem Murti & Natalie Ai Kamauu featuring Annemarie Picerno, Tess Remy Schumacher, 
An Vedi, & Russ Hewitt  Lyrics by Mike Greenly -  Music Prem Murti  
ITUNES: http://itunes.apple.com/album/id/1682643266 
APPLE https://music.apple.com/us/album/love-and-peace-single-feat-annemarie-picerno-tess/1682643266 
SPOTIFY: https://open.spotify.com/track/1BObzMReYEpOdcio0OyLqg?si=9819ecb3bf00403c 
YOUTUBE (TOPIC) https://www.youtube.com/watch?v=wpsap0kSaXA 
SOUNDCLOUD: https://on.soundcloud.com/ta8fD  
PRESS: 
Lazie Indie Magazine April 2023 Prem Murti "Love and Peace New Song Release 
https://madmagz.com/magazine/2089586#/page/42 
Music Week News 
https://musicweeknews.com/music/musical-collaboration-for-good-from-opposite-sides-of-the-planet 
LOS ANGELES WEEKLY TIMES 
 https://losangelesweeklytimes.com/2023/04/28/musical-collaboration-for-good-from-opposite-sides-of-the-planet/ 
Prem Murti's "Love and Peace" is a song that celebrates the significance of kindness, understanding, and unity in the world. GRAMMY-nominated vocalist Natalie Ai Kamauu from Hawaii lends her captivating voice to the track. The music has been composed, arranged and produced by Prem Murti and the lyrics have been written by Mike Greenly, an American writer, and the man behind the official traditional state song of Virginia. 
The song includes Shanti (Peace) Mantra sung by Prem Murti that adds a spiritual and transcendent quality to the song. Annemarie Picerno, with her exceptional vocal range and dynamic style, brings a vibrant energy and impeccable harmonies in the song.  
Adding a rich and soulful texture to the song is acclaimed cellist Tess Remy Schumacher, who has been featured in a GRAMMY-winning classical compendium album. 
Award-winning violinist An Vedi brings her masterful artistry to the song, and guitar virtuoso Russ Hewitt adds a stirring and emotional dimension to the music. Prem Murti's "Love and Peace" is a song that celebrates the significance of kindness, understanding, and unity in the world.  
And lastly the graceful movements of Yogini Megan Schoenbohm Brentwood perfectly compliment the song's message of love and peace.
BILLBOARD GRAMMY PREVIEW EDITION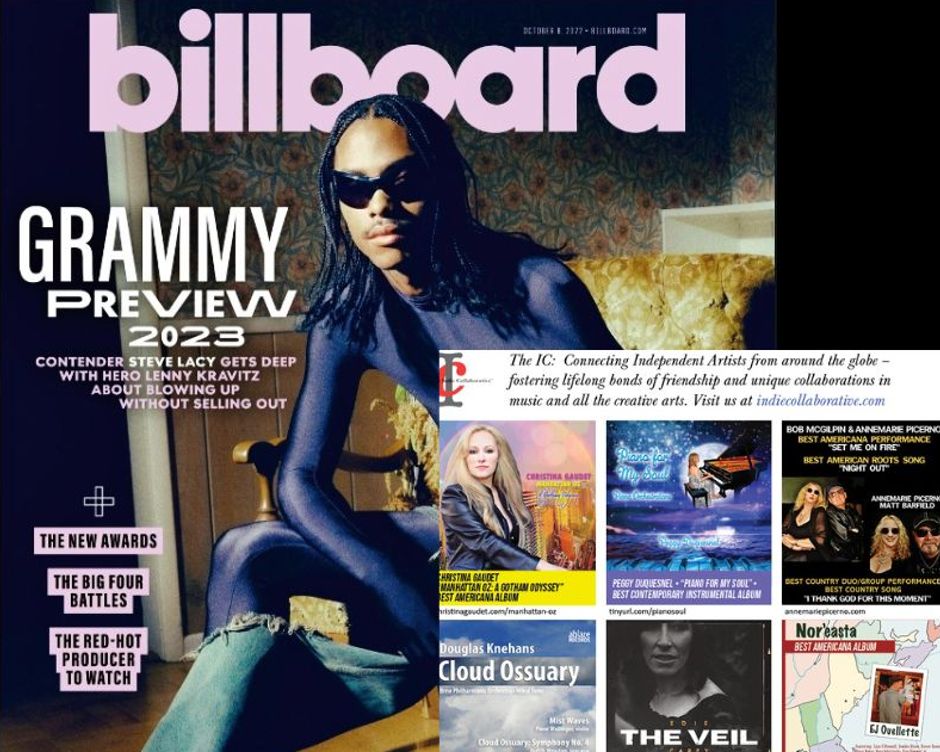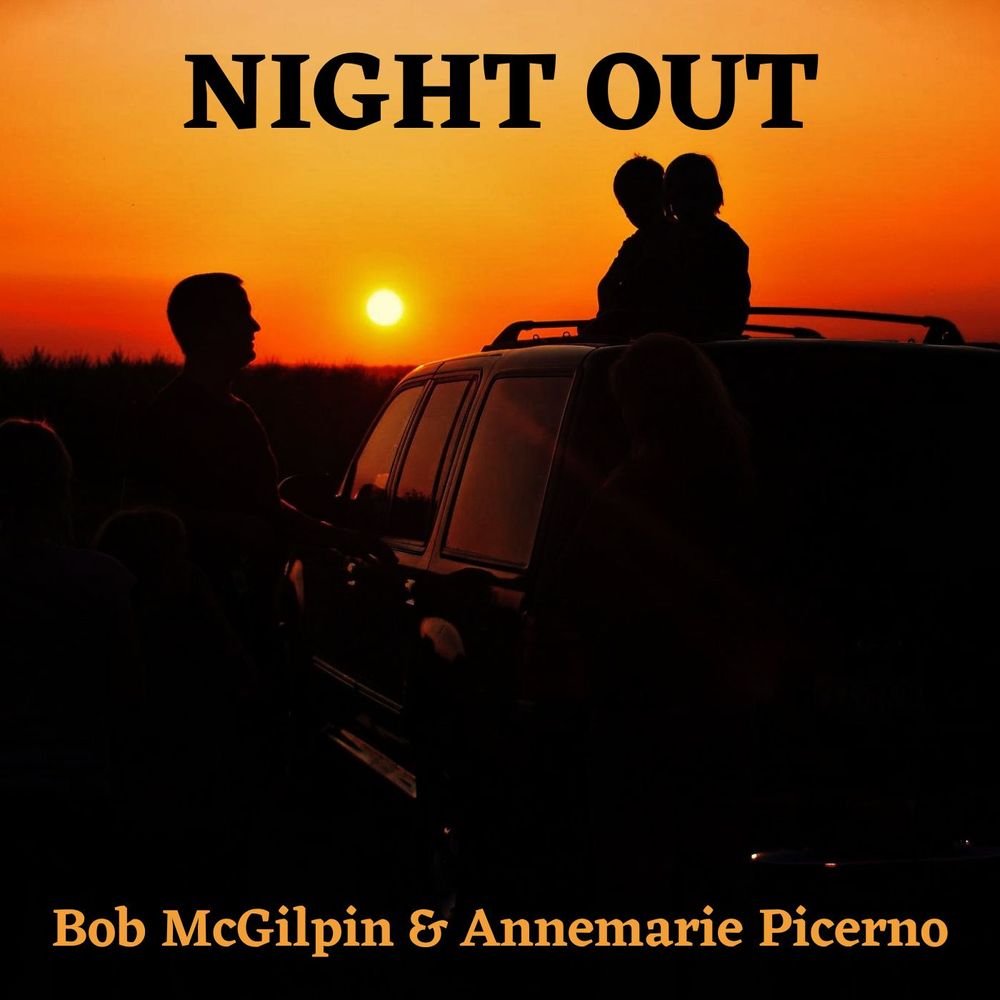 NIGHT OUT - Bob McGilpin & Annemarie Picerno
Review by Dave Franklin - Dancing About Architecture June 2022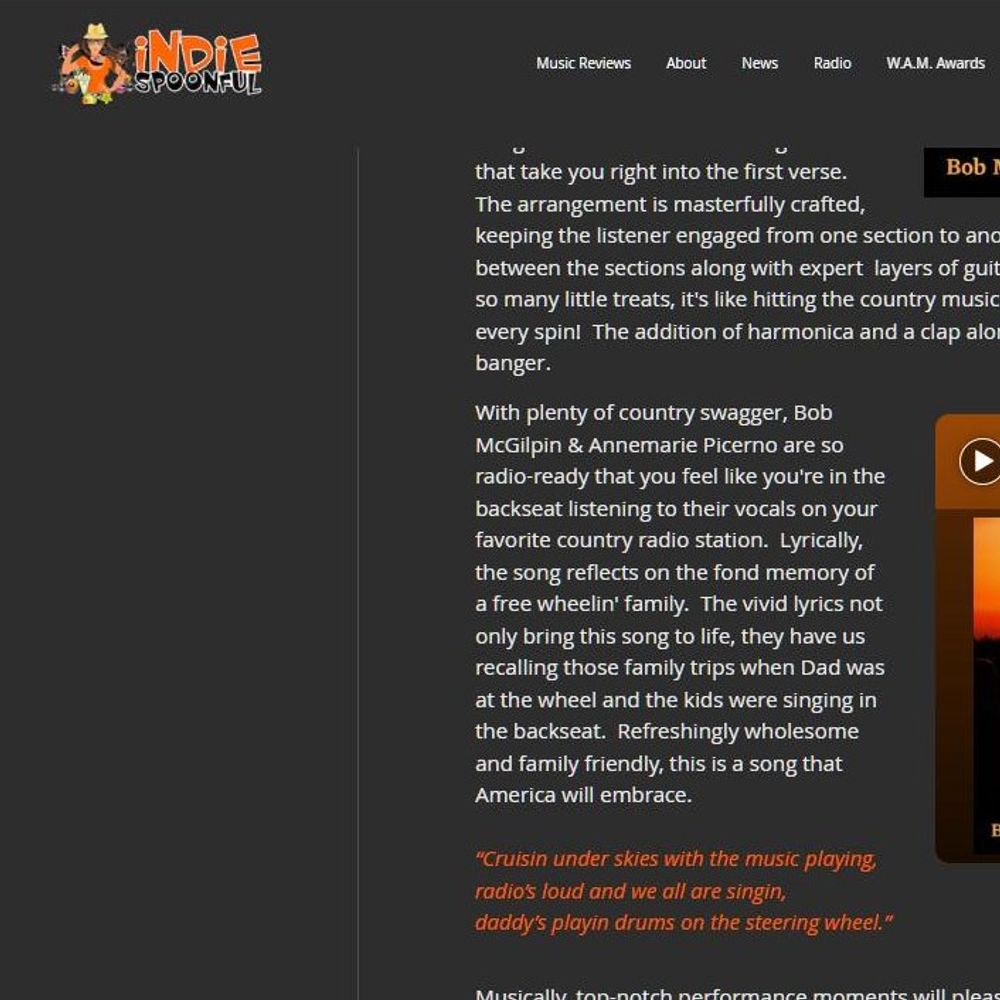 "Night Out" is a certified country hit!
INDIE SPOONFUL 6-20-22 Nico Low & Staff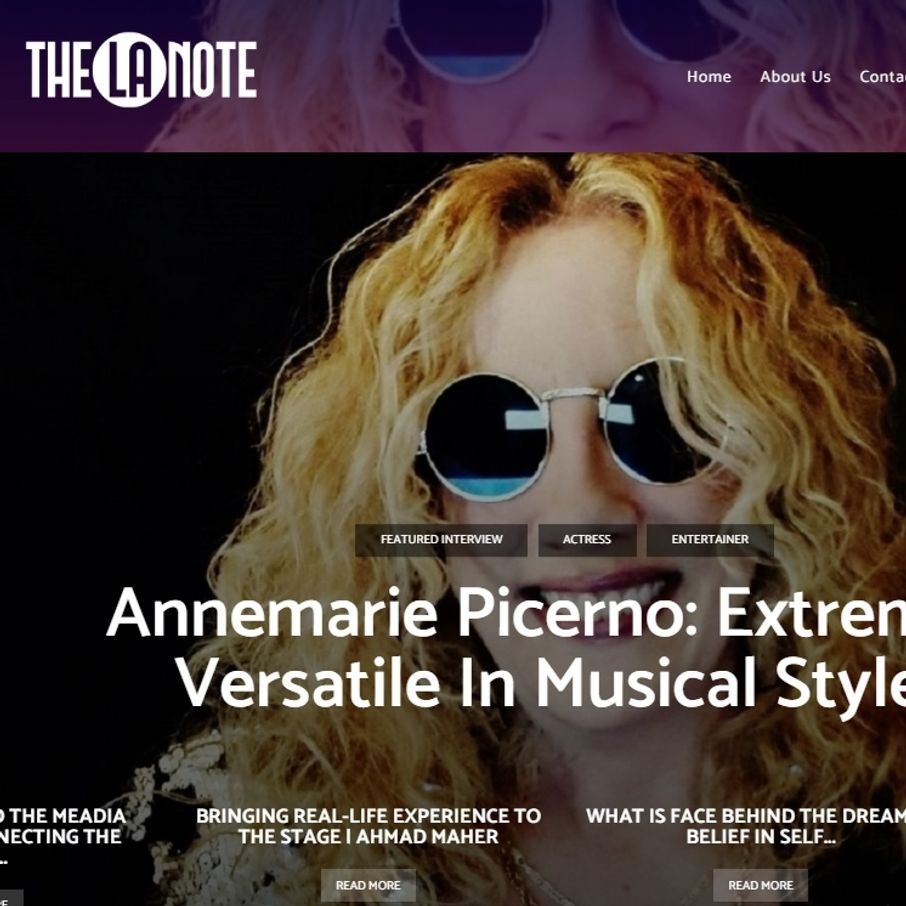 ANNEMARIE PICERNO
LA NOTE - MAY 2022
"I am extremely versatile in musical styles, and my voice can be sensitive, raspy, bluesy, and powerful. Most people are surprised when I sing on stage as my voice is full and rich. They are also shocked because I may be very quiet before a performance as I mentally prepare and focus my energy. Sometimes I go for a character and interpretation that changes the flavor of the vocal, and shows the attitude of the perspective of the character singing. My theater and acting training I have been incorporating in to my musical performances and music videos, and it creates a vocal quality that comes across with imagery in the studio and live. There are no boundaries in what I sing about either."
FULL ARTICLE:
https://thelanote.com/annemarie-picerno-extremely-versatile-in-musical-styles/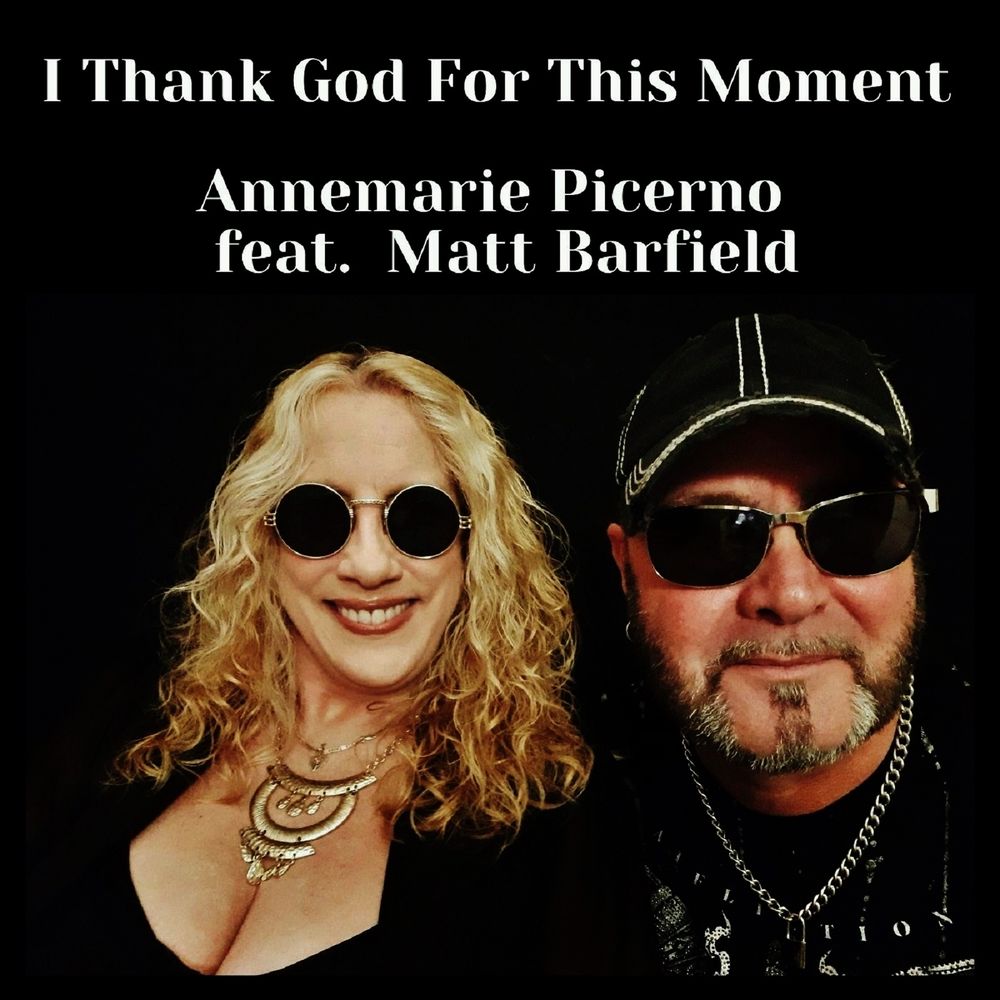 DANCING ABOUT ARCHITECTURE- by Dave Franklin
I Thank God For This Moment is a country song with a gospel makeover, or perhaps vice versa. All that matters is that they take everything that makes both those genres cool, throw in a handful of sassy blues vibes and a slightly funky, wandering bassline and come out the other side with a gorgeous song.
And, as great as the music is, it is the two voices that dominate. Both have an impressive set of lungs on them, their individual deliveries certainly make you stop in your tracks but when they harmonise on the choruses it reaches something altogether otherworldly. If there was a choir of angels that specialised in bluesy harmonies and gospel gorgeousness, then Annemarie Picerno and Matt Barfield would be their leading lights. 
https://dancing-about-architecture.com/i-thank-god-for-this-moment-annemarie-picerno-feat-matt-barfield-reviewed-by-dave-franklin/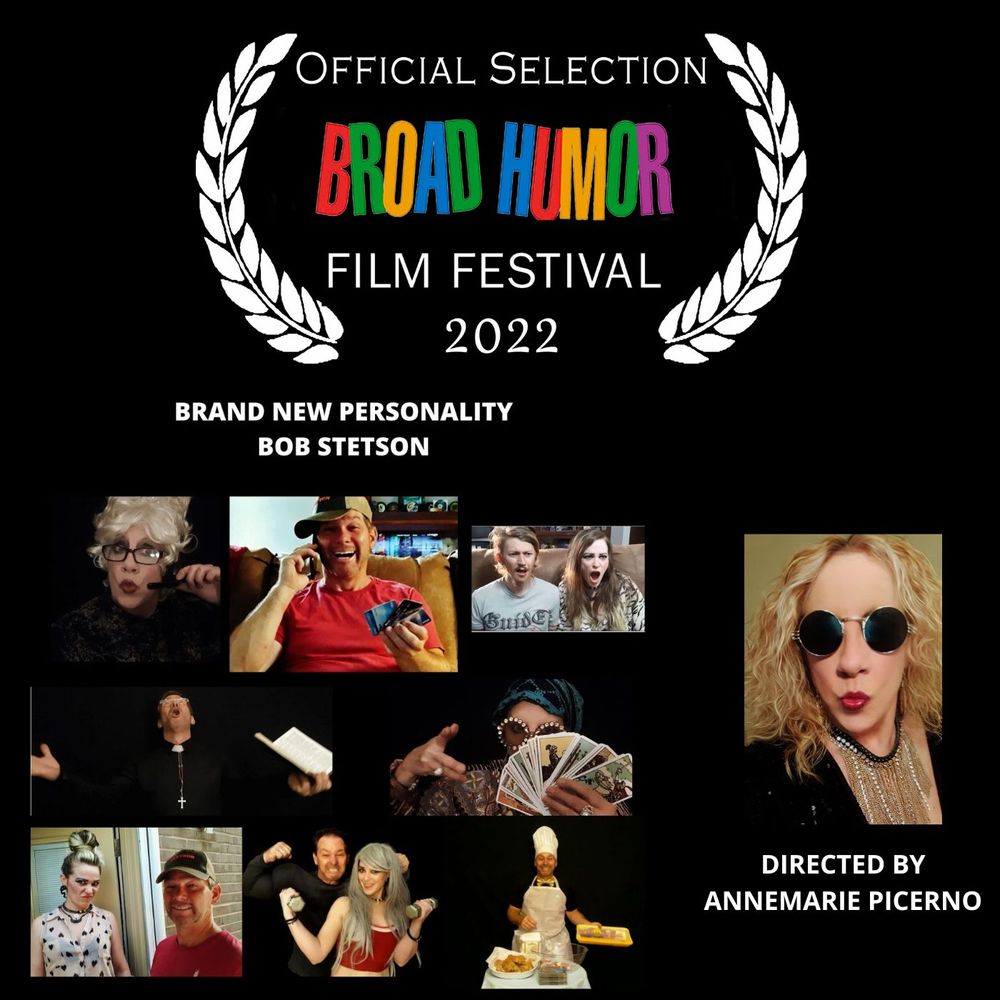 BRAND NEW PERSONALITY - Directed by Annemarie Picerno and starring Bob Stetson is an Official Selection for The Broad Humor Festival!
An average cowboy bloke's beer and popcorn doesn't impress his girlfriend. From his t-shirt and jeans and couch, he is inspired by infomercials to get a "Brand New Personality." 
September 1 - 4, 2022  Monrovia California
INFO https://www.broadhumorfilmfest.com/  
 
Featuring Bob Stetson in multiple comic roles, as well as cameos by Nashville artists Annemarie Picerno, Alexandra Rowe and Edwin Coombs. 
Videography: Annemarie Picerno - Amplifiedsound 
Music - Bob Stetson  
Songwriters - Frank Solesbee, Mark Rone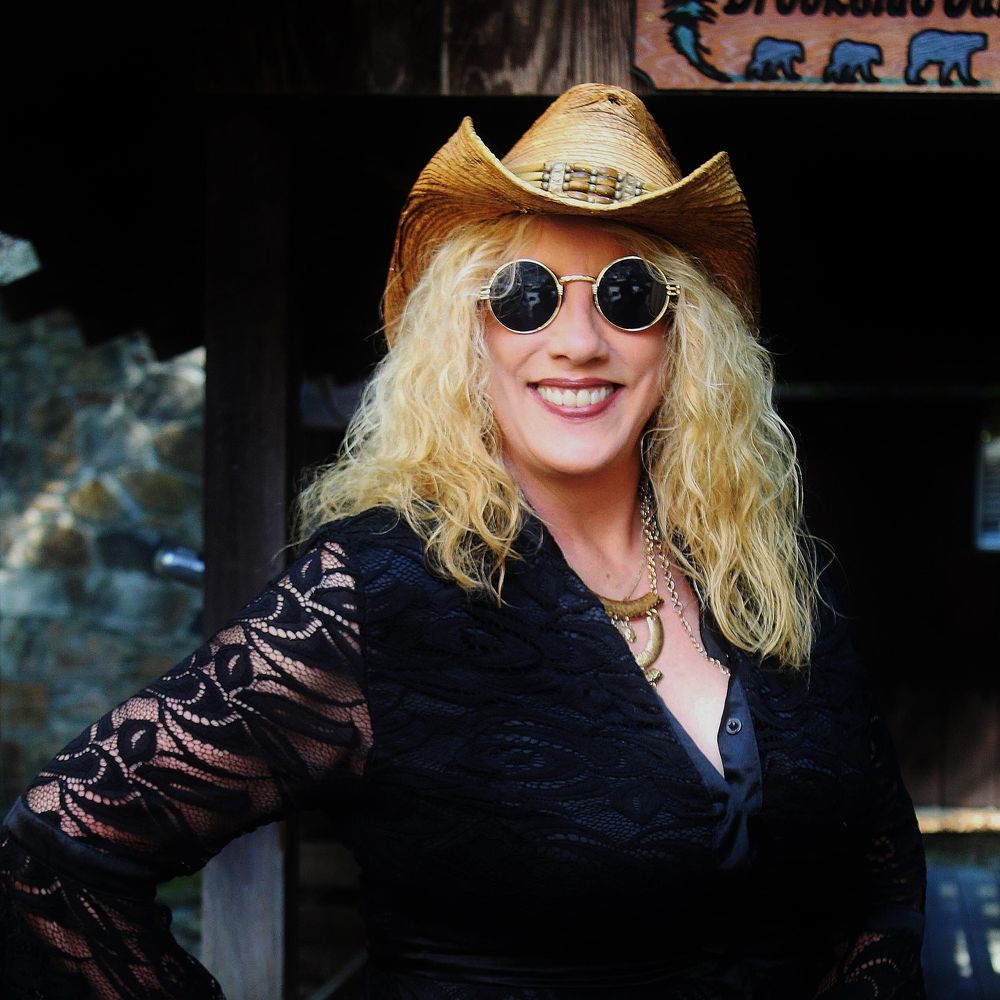 Annemarie Picerno- Voices Music Interview 8-11-20
Interviews with Women in Independent Music