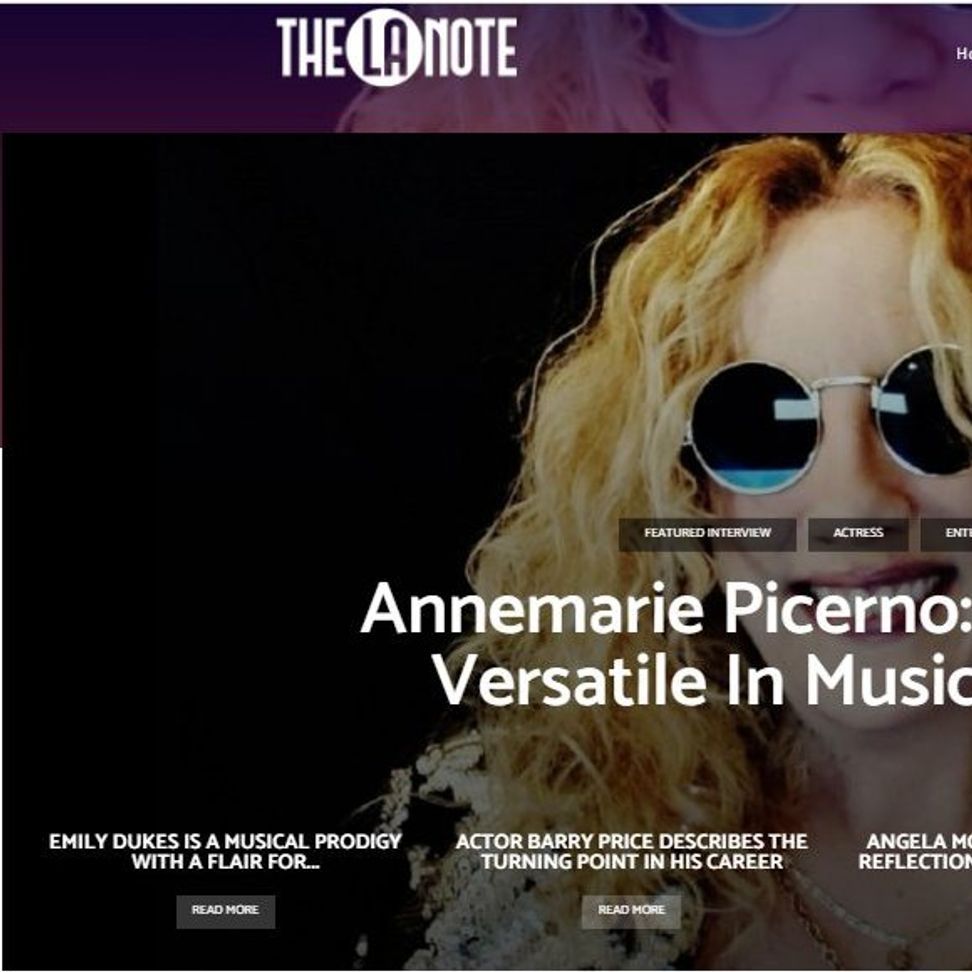 THE LA NOTE May 7 2022
Annemarie Picerno: Extremely Versatile In Musical Styles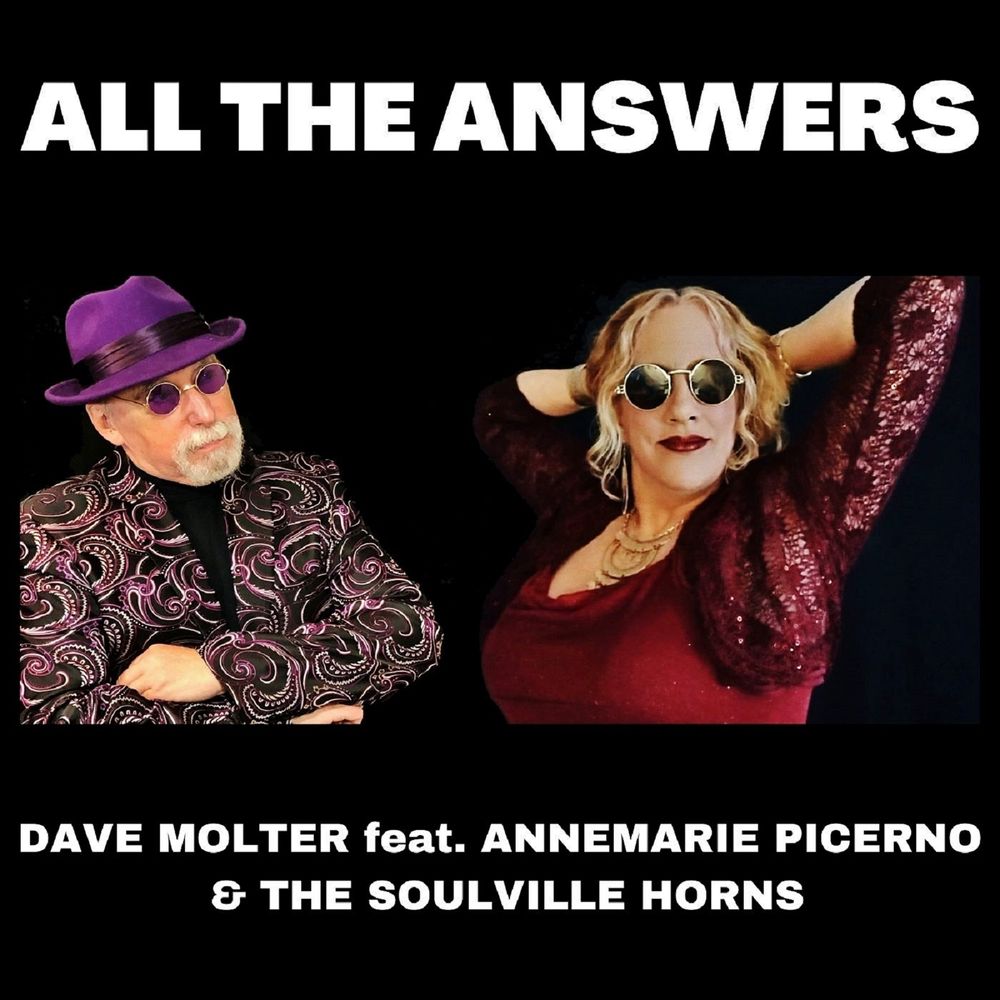 BETHEL PARK JOURNAL
'I want to leave a legacy': Scott musician joined by plenty of friends on latest release
"All the Answers," features singer-songwriter Annemarie Picerno from Nashville, Tenn., whom Molter has yet to meet in person: "We're Internet buddies."
The tune has its origins as Molter's long-ago commentary on situations that can arise for working musicians.
"I knew there should be a woman involved," he said about Picerno's vocals, "because part of the story is that the guy is having an affair, basically. So he blows off his old girlfriend for the new girlfriend, and after a few months, the new girlfriend tells him, 'I only really liked you because you played in a band.'"
In that context, he told Picerno, "'Seem like you're mad, 'cause you're telling me off.' And she did. She did a great job."
Success story
The song did a great job, too, debuting at No. 1 in March on Banks Radio Australia, an Internet station featuring unsigned artists from all around the world.  
Full article: 
https://triblive.com/aande/music/i-want-to-leave-a-legacy-scott-musician-joined-by-plenty-of-friends-on-latest-release/ 
Bethel Park Journal 4-19-22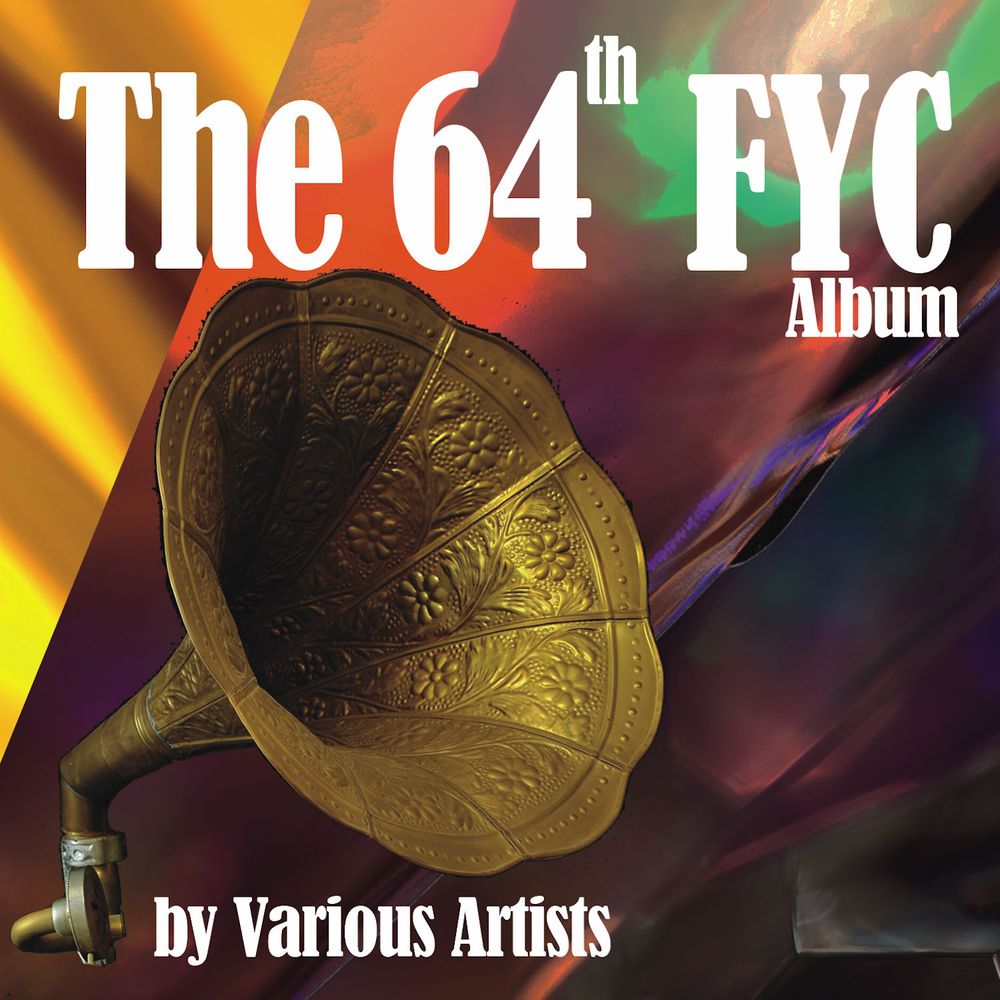 The 64th FYC Album – Various Artists (reviewed by Dave Franklin)
4-11-2022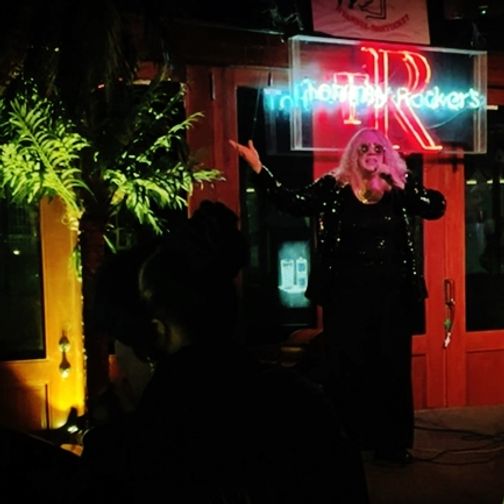 A VERY INDIE GRAMMY WEEKEND
THE ARK OF MUSIC
Homestead Volume Six Album Review - March 17 2022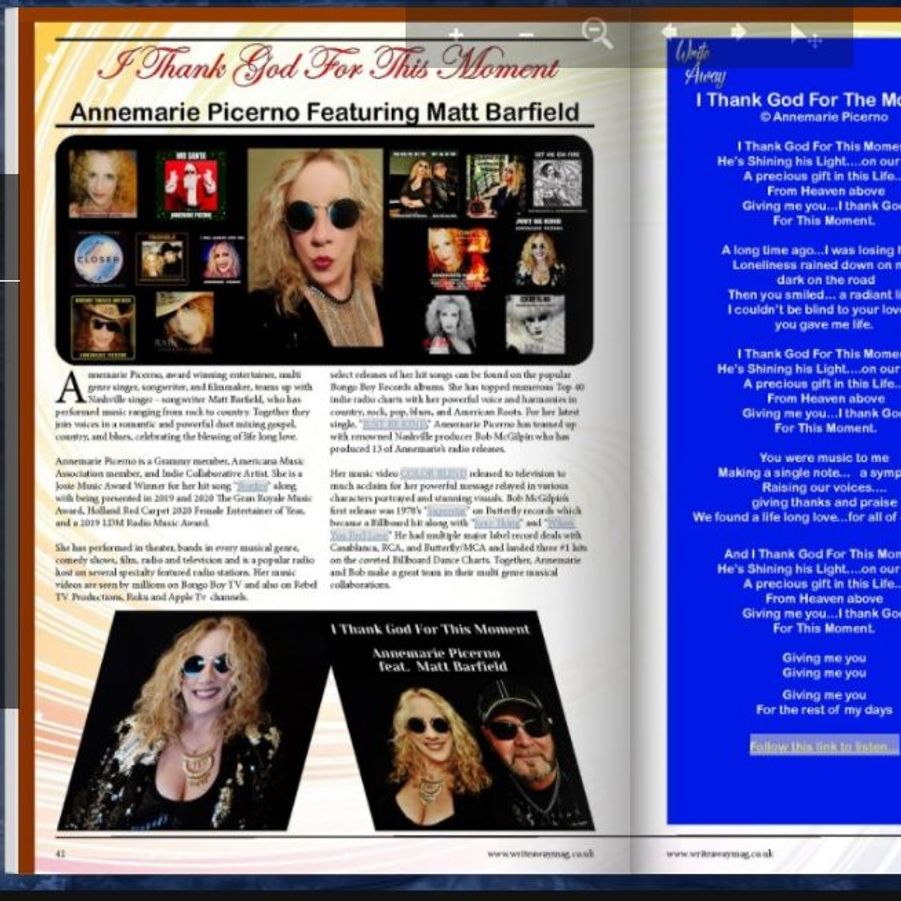 I Thank God For This Moment - Annemarie Picerno feat. Matt Barfield
WRITE AWAY MAGAZINE March 2022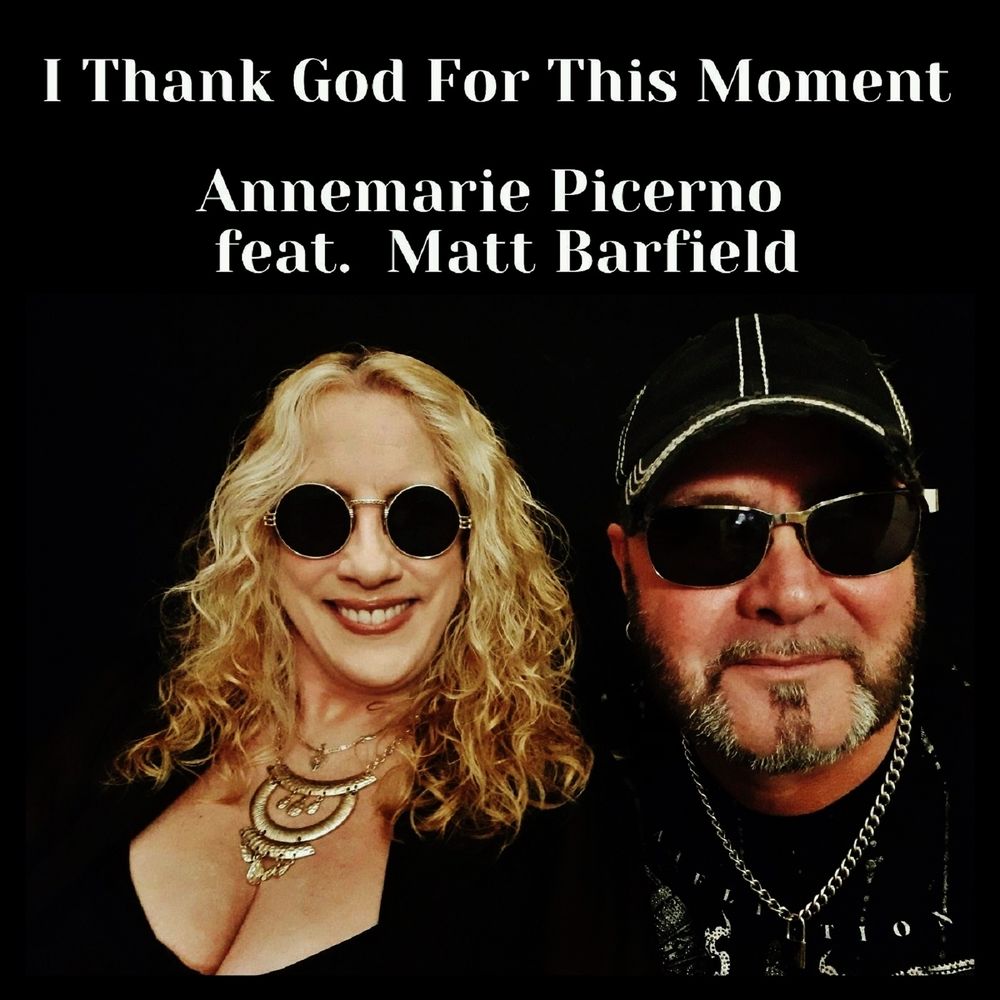 Dancing About Architecture MUSIC REVIEW Feb 17 2022
As separate, solo artists, Annemarie Picerno and Matt Barfield have made some quite outstanding music in their own right. You could only imagine what they could produce if they worked together! Well, imagine no longer as the two have poured their taste and talent into a wonderful duet, and it is pretty awesome.
I Thank God For This Moment is a country song with a gospel makeover, or perhaps vice versa. All that matters is that they take everything that makes both those genres cool, throw in a handful of sassy blues vibes and a slightly funky, wandering bassline and come out the other side with a gorgeous song.
And, as great as the music is, it is the two voices that dominate. Both have an impressive set of lungs on them, their individual deliveries certainly make you stop in your tracks but when they harmonise on the choruses it reaches something altogether otherworldly. If there was a choir of angels that specialised in bluesy harmonies and gospel gorgeousness, then Annemarie Picerno and Matt Barfield would be their leading lights. 
FULL REVIEW by Dave Franklin in Dancing About Architecture Feb 17 2022
https://dancing-about-architecture.com/i-thank-god-for-this-moment-annemarie-picerno-feat-matt-barfield-reviewed-by-dave-franklin/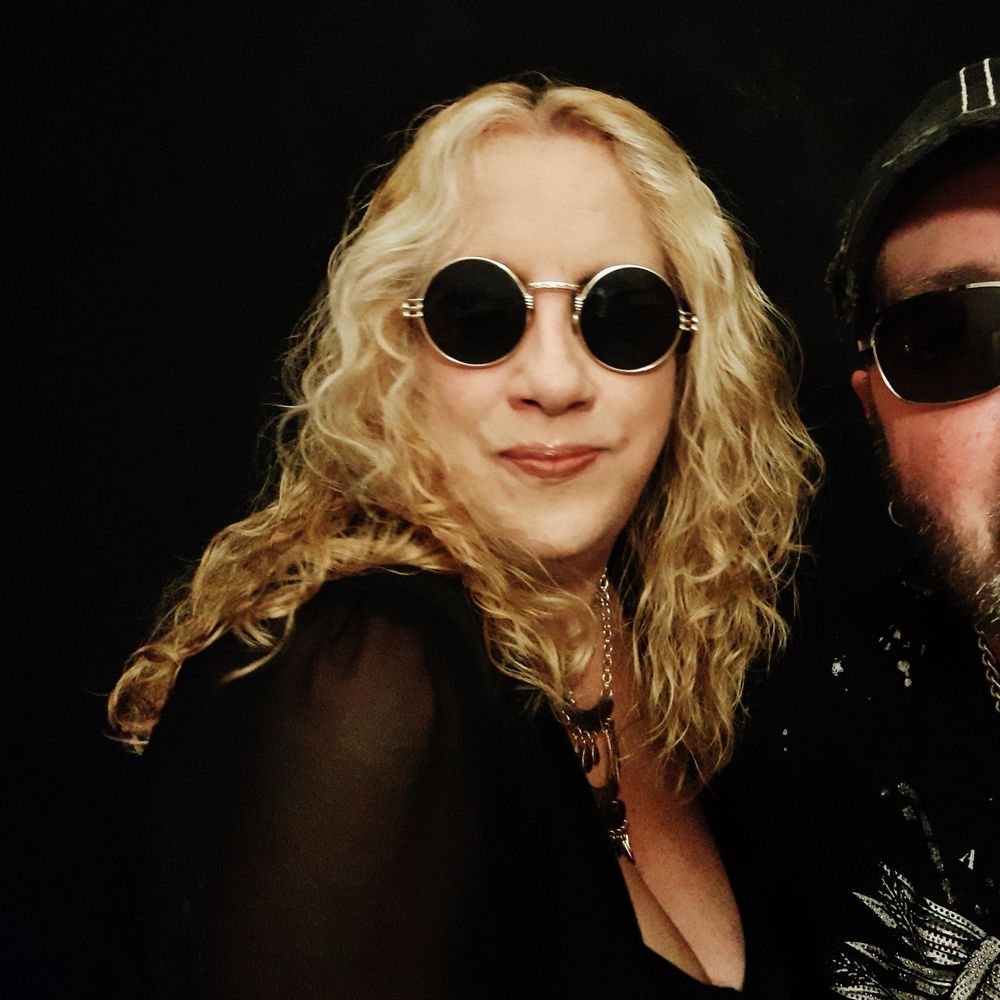 INDIE VIBE MAGAZINE - I Thank God For This Moment - Annemarie Picerno feat. Matt Barfield
Feb 17 2022
"This song is filled to the brim with inspiration from the blues, country, and gospel traditions. With classic gospel-tinged lyrics, we get to hear a powerhouse duet professing the song's message of lasting love and gratitude. Picerno can sing any genre she chooses, but Picerno singing the country-gospel genre is truly a match made in heaven. Together the duo radiates romance, the kind that permeates from kindred spirits, soul-mates. "
Review by April Kranz Indie Vibe Magazine 2-17-22
https://www.indie-vibe.com/post/annemarie-picerno-i-thank-god-for-this-moment-feat-matt-barfield
Indie Star Radio - Alan Wayne Review 4-5-22 https://www.indiestarradio.com/post/a-very-indie-grammy-weekend 
Global Non Violent Film Festival https://nonviolentfilmfestival.wordpress.com/news/
COLOR BLIND - ANNEMARIE PICERNO Official Selection for the Global Nonviolent Film Festival 2021  WINNER - BEST MUSIC VIDEO  OCT 2021
WINNERS LIST  https://nonviolentfilmfestival.wordpress.com/2021/10/04/awards-2021/
NOMINEE ANNOUNCEMENT https://nonviolentfilmfestival.wordpress.com/2021/09/16/selected-films-2021/ 
44 films from 27 countries are selected in competition at the 2021 edition of the Global Nonviolent Film Festival – the most important and renown nonviolent film festival in the world. Out of the selected films, 11 are premieres. 
The 10th Global Nonviolent Film Festival will take place this year from September 23 to October 3. The Jury's list of winners will be unveiled in a video presentation on October 4 2021 
Daria Magazine Sept 16 2021 Featuring COLOR BLIND and each of the 44 films from 27 countries that are selected in competition at this year's 2021 Global Nonviolent Film Festival. Page 70 -71 
Annemarie Picerno - Music Video "Color Blind"  https://issuu.com/dariamagazine/docs/daria_2021