BRAND NEW PERSONALITY - Directed by Annemarie Picerno and starring Bob Stetson is an Official Selection for The Broad Humor Festival!
 An average cowboy bloke's beer and popcorn doesn't impress his girlfriend. From his t-shirt and jeans and couch, he is inspired by infomercials to get a "Brand New Personality." 
September 1 - 4, 2022  Monrovia California
INFO https://www.broadhumorfilmfest.com/  
 
Featuring Bob Stetson in multiple comic roles, as well as cameos by Nashville artists Annemarie Picerno, Alexandra Rowe and Edwin Coombs. 
Videography: Annemarie Picerno - Amplifiedsound 
Music - Bob Stetson  
Songwriters - Frank Solesbee, Mark Rone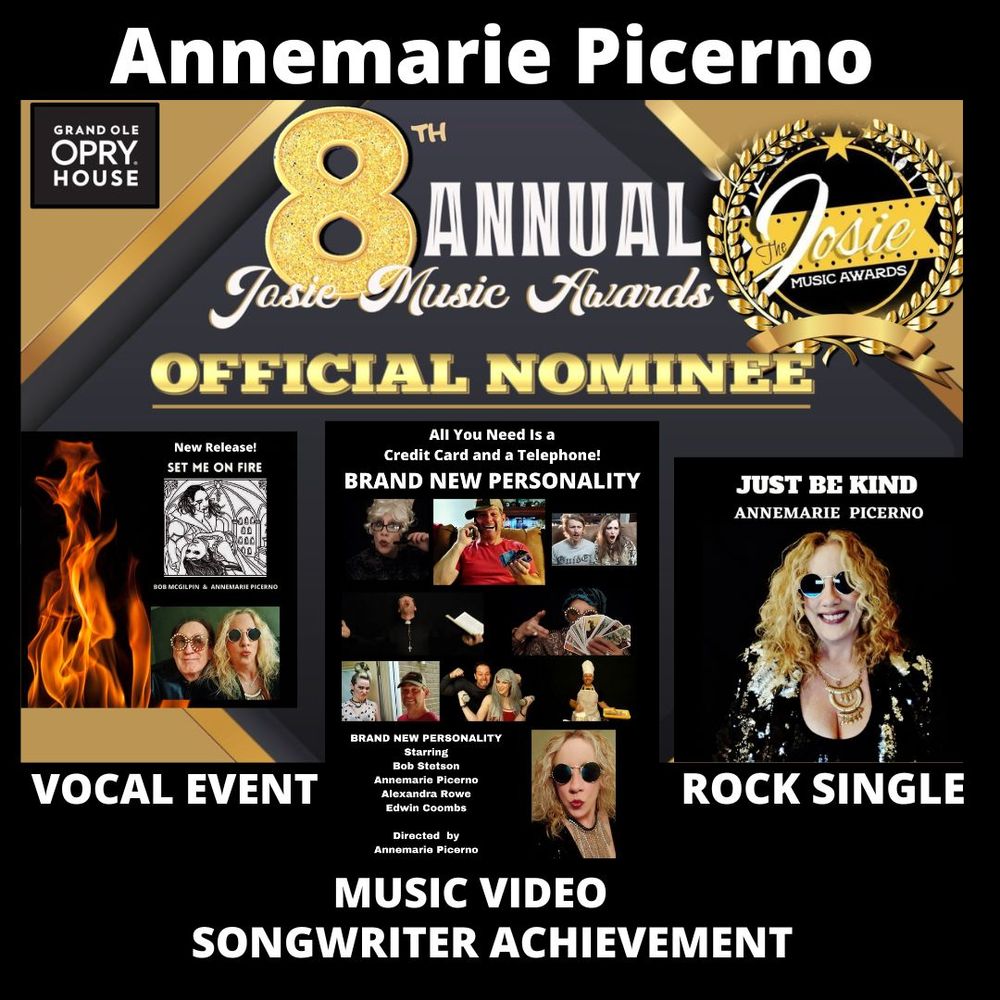 NOMINATIONS FOR THE JOSIE MUSIC AWARDS!
The Grand Ole Opry House Oct 23 2022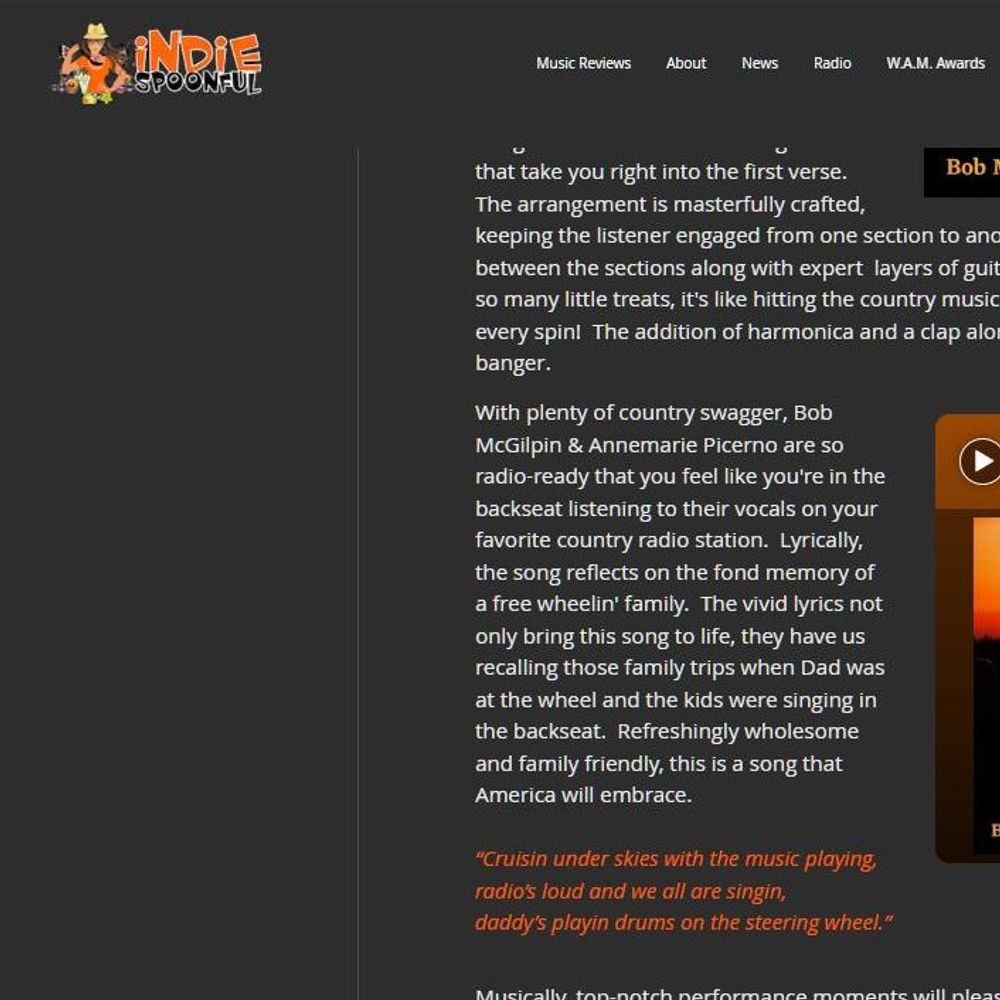 "Night Out" is a certified country hit!
INDIE SPOONFUL 6-20-22 BWH Music Group
"With plenty of country swagger, Bob McGilpin & Annemarie Picerno are so radio-ready that you feel like you're in the backseat listening to their vocals on your favorite country radio station. Lyrically, the song reflects on the fond memory of a free wheelin' family. The vivid lyrics not only bring this song to life, they have us recalling those family trips when Dad was at the wheel and the kids were singing in the backseat. Refreshingly wholesome and family friendly, this is a song that America will embrace." 
FULL REVIEW :
https://www.indie-spoonful.com/post/bob-mcgilpin-annemarie-picerno-night-out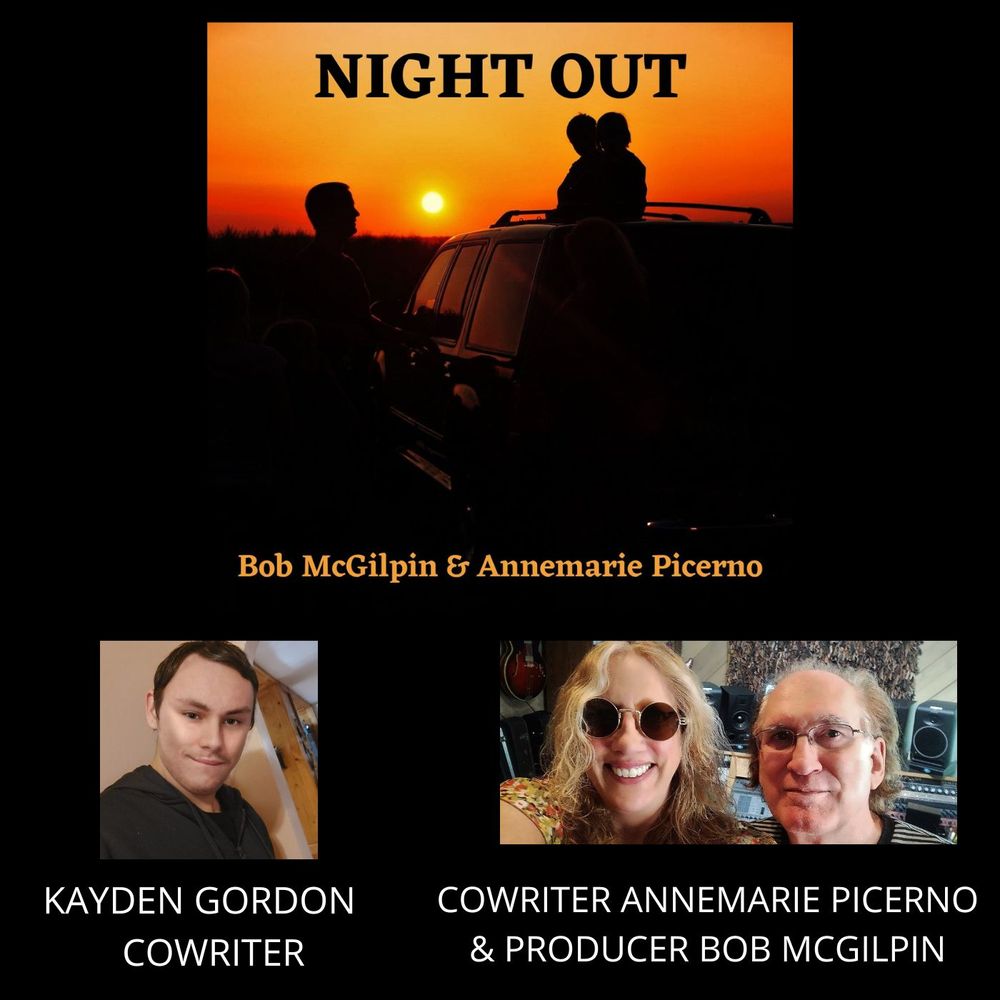 Dancing About Architecture
NIGHT OUT - MUSIC REVIEW by Dave Franklin 6-13-22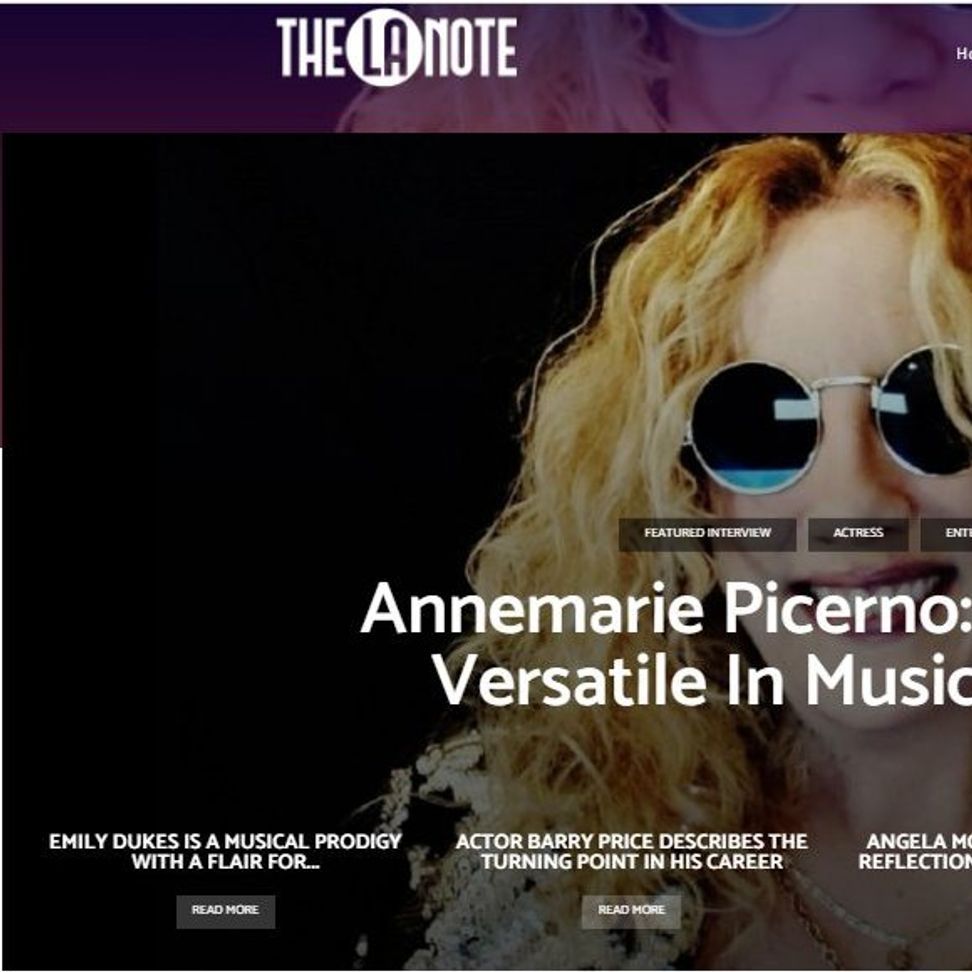 THE LA NOTE May 7 2022
Annemarie Picerno: Extremely Versatile In Musical Styles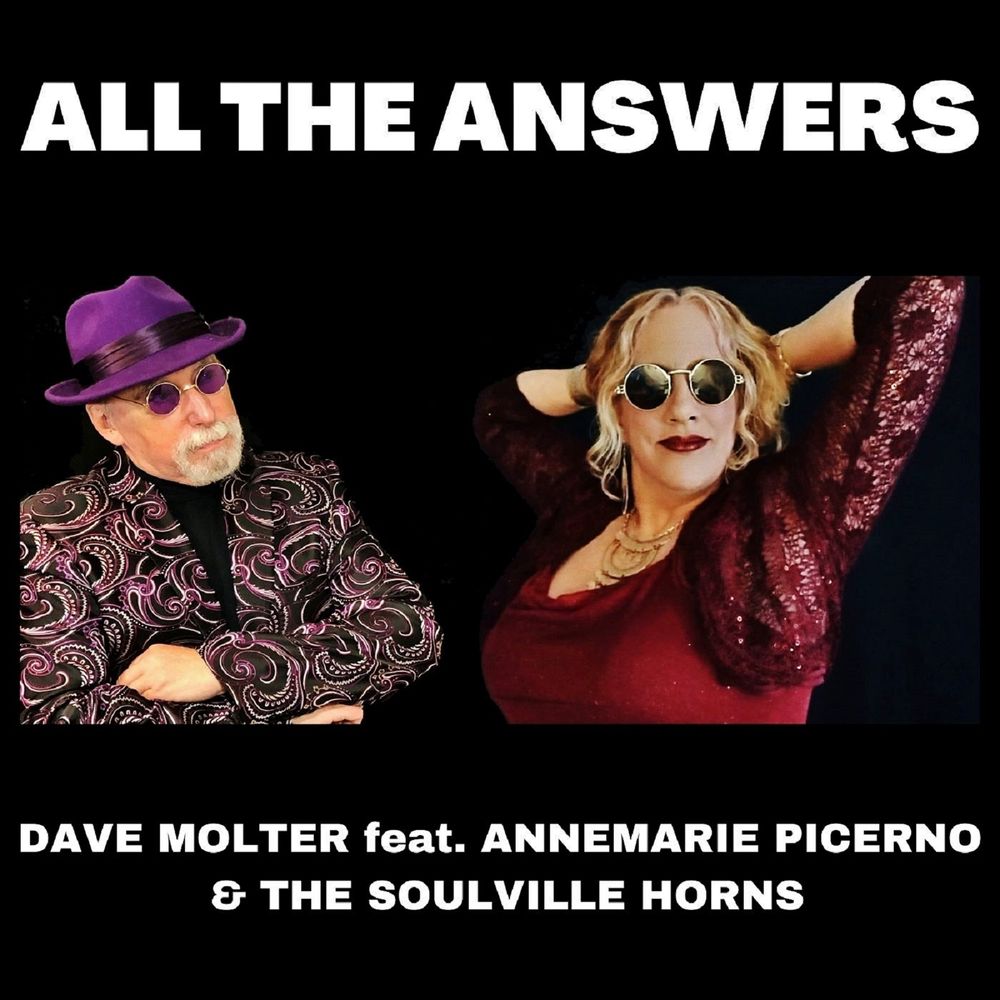 BETHEL PARK JOURNAL
'I want to leave a legacy': Scott musician joined by plenty of friends on latest release
"All the Answers," features singer-songwriter Annemarie Picerno from Nashville, Tenn., whom Molter has yet to meet in person: "We're Internet buddies."
The tune has its origins as Molter's long-ago commentary on situations that can arise for working musicians.
"I knew there should be a woman involved," he said about Picerno's vocals, "because part of the story is that the guy is having an affair, basically. So he blows off his old girlfriend for the new girlfriend, and after a few months, the new girlfriend tells him, 'I only really liked you because you played in a band.'"
In that context, he told Picerno, "'Seem like you're mad, 'cause you're telling me off.' And she did. She did a great job."
Success story
The song did a great job, too, debuting at No. 1 in March on Banks Radio Australia, an Internet station featuring unsigned artists from all around the world.  
Full article: 
https://triblive.com/aande/music/i-want-to-leave-a-legacy-scott-musician-joined-by-plenty-of-friends-on-latest-release/ 
Bethel Park Journal 4-19-22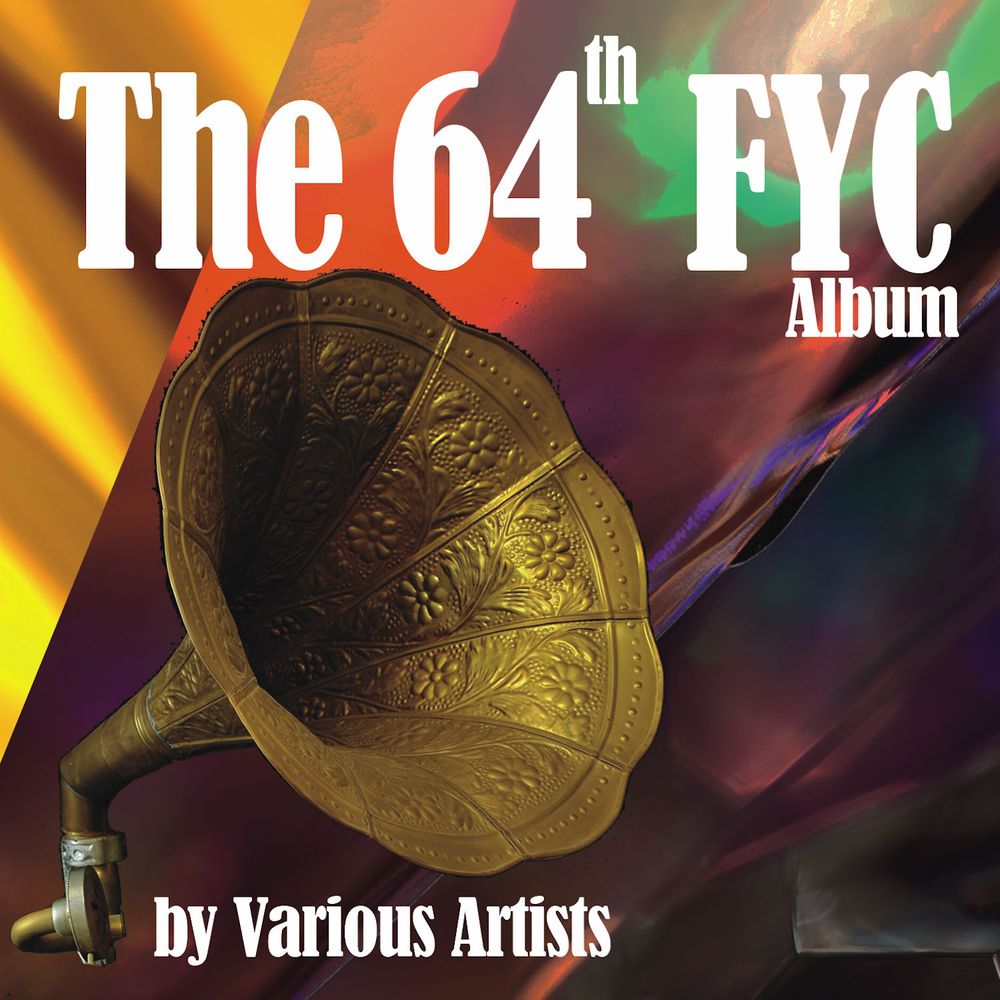 The 64th FYC Album – Various Artists (reviewed by Dave Franklin)
4-11-2022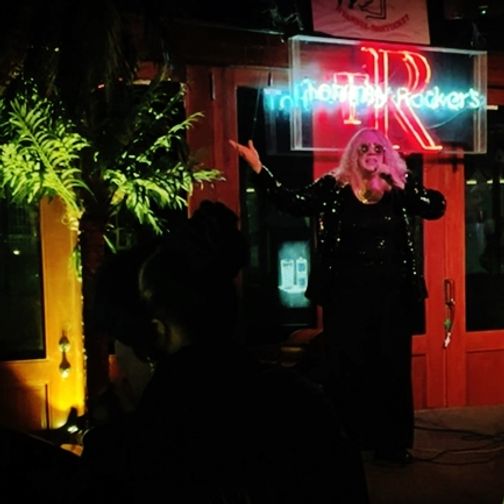 A VERY INDIE GRAMMY WEEKEND
THE ARK OF MUSIC
Homestead Volume Six Album Review - March 17 2022