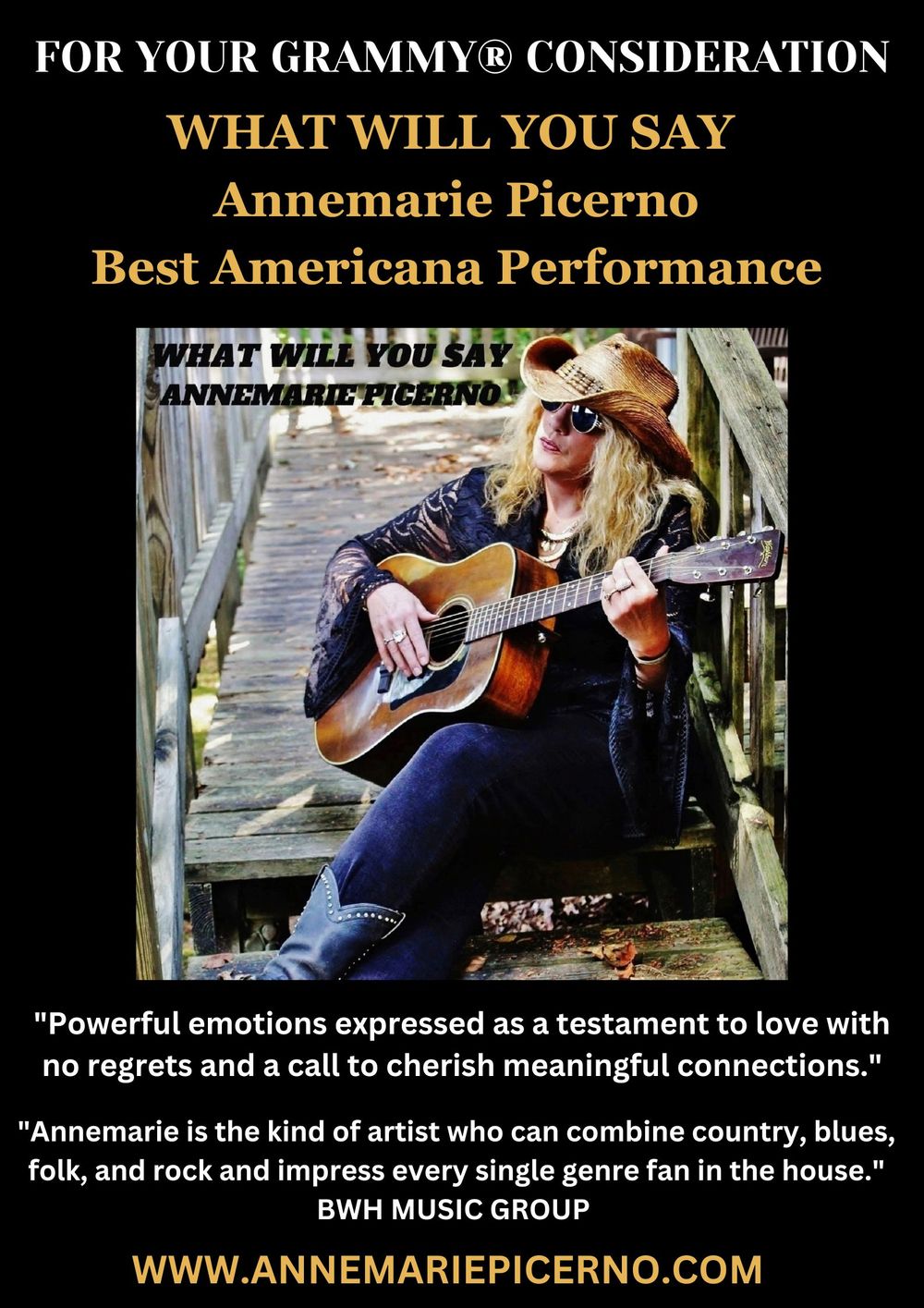 BEST AMERICANA PERFORMANCE - WHAT WILL YOU SAY - Annemarie picerno
FOR YOUR GRAMMY® CONSIDERATION in BEST AMERICANA PERFORMANCE
WHAT WILL YOU SAY - Annemarie Picerno
What Will You Say is a thought provoking song by multi genre artist and composer Annemarie Picerno asking if life was well lived and relationships mattered. Did we have love and goodness in this world? Did we make a difference in other's lives? Wistful memories of cherished loved ones, along with the struggles, naysayers, and people that traveled past her in life,  show the beauty of forgiveness,  making amends,  and a heaven that awaits for those who believe.   
"Was my heart opened up wide? Did we laugh until we cried?
Did I love you til I died? Tell me What Will You Say?"
What Will You Say    
Lyrics & Music by Annemarie Picerno 
Lead Vocals and Background Vocals:  Annemarie Picerno 
Music Produced by Bob McGilpin, Nashville  (Acoustic Guitar, Bass, Electric Guitar, Keyboards & Drums)
Release date:  July 24 2023 
Label: Amplifiedsound
LISTEN TO  "LOVE AND PEACE" BELOW! 
BEST GLOBAL MUSIC PERFORMANCE - LOVE AND PEACE